Working both locally and overseas has taught me how to approach people with respect and empathy, whether they're from the streets of Atlanta, the lowest castes of India or the upper echelons of corporations and media limelight. Everyone has a story. We can work together to communicate your message in a way that deeply connects your audience to the purpose you want to accomplish.
I have covered humanitarian stories in more than 70 countries around the world, helping groups create awareness, express their vision and build their community. I want to partner with you as you impact lives. That's what you do and it matters greatly.
TOMS Shoes, Delta, World Vision, National Geographic publications, National Geographic TV and Atlanta Mission, are just a few of the organizations that have called on me.
When not on assignment, my wife Vivian and I enjoy urban living in a 1936 converted soda factory loft in Atlanta where we experience the joys of walkability, public art and sharing the Atlanta Beltline with the diverse population of a very creative Atlanta.
Gary S. Chapman
Atlanta, GA
P / +1 404 578-4925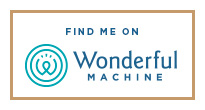 Email: gary@garyschapman.com
Phone: +1 404 578-4925
All photos and words ©Copyright Gary S. Chapman